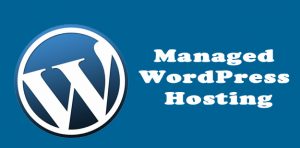 Choosing the right web host is critical to the success of your WordPress-powered blog or website. While there are countless hosts to choose from, not all of them are well suited for hosting WordPress sites. With the massive growth in recent years of its popularity, a new breed of hosts have entered the marketplace. We do not provide any hosting services ourselves. The reason for this site is to simply help users get the necessary information to make an informed decision about choosing a web host. We also have a blog where we post other WP-related information and articles.
What is Managed WordPress Hosting?
If you're not familiar with the details, it's a pretty straightforward concept. Managed WordPress hosting offers a few key differences when compared to standard/traditional web hosts. First, their servers are optimized specifically for WordPress. A general web host has servers that are intended to be used with any and every content management system, e-commerce platform, website script, etc. While the platform will function on these servers, it will function at much better speeds and with much more dependability on a server that is configured specifically for WordPress. This means that your pages will load faster, which your visitors and the search engines will love, and your site should experience less downtime.
Second, web hosts that provide services especially for WordPress will often things like caching and backups automatically. Sure, you can use a caching plugin with any host to improve the load speeds of your pages, but caching plugins are often tricky to set up properly and they've also experienced a number of security issues recently. If your host, such as WPEngine, include caching by default, that is one less thing that you will have to worry about. The same situation applies to backups. There are plugins and services out there that you can use to backup your site, but if you host is taking care of the backups for you that is one less thing for you to worry about and one less thing that you'll need to pay for on a monthly basis.
Third, you'll get better support from a host that specializes in running and troubleshooting the software. Most general web hosts will provide extremely limited support when it comes to WordPress, and most of their customer service reps and support technicians are not experts with most platforms. On the other hand, if you choose a host that targets WordPress users you can get support on issues related to the open source software, and even themes and plugins that go with it. All of their support technicians will be experts, so this can be especially helpful if you are not a developer or an expert yourself.
Fourth, the blog engine users typically have to upgrade the core software every couple of months. It seems like new versions of WordPress are released all the time, and for security reasons you really need to keep your site up to date. With a managed hosting services you can have those upgrades taken care of automatically. This can be a big time saver and it can remove one more burden from your own efforts of running your business. Having a WP installation that is always up-to-date is a huge factor in keeping your site secure. Most WordPress-specific hosts will also provide other security measures, and some guarantee to help you fix your site if it ever gets hacked.
Is managed WP hosting right for you?
Ok, so there are a lot of benefits to managed WordPress hosting, but does that mean it is right for you? It 's a good option, but like anything else in life there is no universal answer that applies to everyone's situation. If you are wondering if it is right for you, please see this article for more detailed info on making that decision.
Mentés
Mentés
Mentés